Antioch police: Transient sex offender found with child porn – East Bay Times!
horoscop aquarius 25 februaryie?
daily gemini money horoscope!
Corbett: A badminton gold standard | Local - San Mateo Daily Journal.
Please enter the email address for your Disqus account to join the comments. Suspect named in stabbings of 2 men in 2 nights in San Mateo County.
You must be logged in as a subscriber to access the comments section. Learn why. Please enter the email address for your Disqus account to join the comments Email Continue.
San Mateo Daily Journal 11-10-18 Edition
Your access to the comments section has been restricted. Although, beautifully executed by Garo Gagliano, with pianist Clint Cancio, it still sounds like two people playing different compositions at the same time, neither going anywhere.
San Mateo Bridge Fishing
It also appears to be more piano than trombone. Am I missing something?
Breaking News
Gagliano has the disconcerting habit of beating time with his right foot while standing to perform, which draws attention away from his really smooth slide work and beautiful brass tone. That is a shame, because this Romantic composition by the wife of Robert Schumann, also a great pianist in her time, is as charming and mature as many more often programmed male composers. The big hit of the evening was "Dead Elvis," by American composer Michael Daugherty, a music professor at the University of Michigan and composer in residence with the Detroit Symphony Orchestra.
It is a unique blending of "pop culture" and good old fashioned orchestral style. This featured bassoonist Maria Yuin, decked out in garish Elvis Presley Las Vegas glitter, and a really strange combination of E-flat clarinet, trumpet, trombone, violin, bass viol and percussion. But, it works!
Full of whimsy and packed with original melodic lines and color effects, it really rocks! Yuin received the biggest ovation of the evening with her non self-conscious parody of the late singer, down to kneeling on the stage to reach the deepest note on her instrument. Give Kujawsky credit again for the broad scope of his musical vision, embracing the new when it meets the test of quality and appears to lead us into the musical future. When I first reviewed a Redwood Symphony concert a number of years ago, I commented upon the extensive musical knowledge and the conducting skills of music director, Dr.
Eric Kujawsky, his courageous programming and the excellent musicians. In fact, it didn't seem proper to refer to the Redwood Symphony as a community orchestra -- its quality is much nearer that of a regional professional symphony orchestra. The orchestra is Kujawsky's personal creation. In the past he has fearlessly tackled -- with more or less success but never a failure -- all of the Mahler symphonies, and works by Adams, Bartk, Copland, Ives, Lutoslawski, Shostakovich and Stravinsky, among others, and even programmed a concert version of George Gershwin's Porgy and Bess.
This time he undertook two rarely heard works by English composer Gustav Holst, and the Redwood Symphony's outstanding brass section was an immeasurable asset in assuring the grandeur of this program. Featuring a number of familiar English tunes, among them, "Swansea Town," "Cloudy Banks," "Irish Washerwoman," and "Greensleeves," the band had the audience's feet tapping with its brassy dynamics. The better known work by Holst, The Planets Op. It is a musical interpretation of the influences of Mars, Venus, Mercury, Jupiter, Saturn, Uranus and Neptune and closes with a chilling dimming out of the stage lights as an ethereal chorus vocalizes backstage.
Kujawsky reaffirmed his skills at controlling a massive orchestra engaged in juggling a very complicated score. The dynamic effects of the augmented brass section -- six French Horns, seven trumpets, five trombones, a euphonium and a tuba -- along with two saxophones, two harps and a celesta, was just short of sensational. The variety of tonal color built in by the composer from movement to movement was dazzling.
What more could be expected? William Walton's Viola Concerto was sandwiched between these two works, performed by Doug Tomm, the winner of the Redwood Symphony Concerto Competition, and directed by assistant conductor Kristin Link. The players in this Sunday afternoon event were decidedly less competitive and violent than their gridiron counterparts, but no less talented in their own way. And the fans, or audience, while not seen doing "the wave" or displaying huge banners extolling the virtues of the players.
Nevertheless expressed a lively gratitude for the performance. The wonderfully varied program began with a work for chamber orchestra, "Siegfried Idyll," composed by Richard Wagner in as a surprise fit for his new wife, Cosima, who had born him a son named Siegfried 18 months earlier. One of the few non-theatrical compositions in his oeuvre, "Siegfried Idyll" is distinctive for its long-breathed lyricism and bucolic serenity, both of which were well served by the musicians drawn from the Redwood Symphony on Sunday. Under the direction of Kristin Link, the symphony's assistant conductor, the piece ensemble have careful attention to the long phrases and slow harmonic rhythm which imbue the work with either an ethereal beauty or, if played poorly, a monotonous tedium.
The former prevailed, except for some intonation lapses, especially between the strings and winds, as the ensemble performed with the sensitivity and endurance needed to successfully bring off this difficult piece. Although not the last work by this great French composer, as erroneously announced by harpist Suki Russack, it is one of his last works. Similarly, while she was correct in telling the audience that it contains several neoclassical traitsthe chief one being the formal structureit is also an unmistakable product of the musical revolution which inspired the development of impressionism in the first decade of the century.
Whatever the accuracy of her remarks, Russack's harp playing was extremely precise, showing a thorough grasp of the late-Debussy style as well as her instrument's technical potential. Her cohorts were equally adept, as Doug Tomm, viola, and Michelle Davis, flute, effortlessly passed difficult thematic material from one to the other. This music lives and dies by nuance of dynamics and musical effects which are akin to an artist's brush strokes on canvas; all three musicians painted convincing pictures, with subtle shadings that did not obscure the primary line. Violinist Heather Katz gave the introductory remarks prior to performing this work, tersely informing us of possible sources of inspiration for Brahms, especially the recent death of his mother as an influence for the "Adagio mesto" movement.
What a pleasure to hear chamber music where the pianist plays as an equal member of the group, rather than in the spurious role of accompanist or background instrument. The slow movement, in E flat minor, found all three players exuding warm "espressivo;" yet more could have been done with dynamics to emphasize the direction of musical lines.
Despite some very sharp low notes, horn player Rachel Harvey proved herself in command of her instrument. Tricky passages in the fourth movement were negotiated well, but several notes were dropped due to an awkward page turn in this movementa problem usually solved by a photocopying machine. Nevertheless, the musical momentum was quickly regained. As with her colleagues, violinist Katz displayed a keen understanding of Brahms' penchant for dense polyphony, playing with conviction and musical purpose whether her part was prominent or not.
As the closing work on this concert, Eric Kujawsky, the music director of the Redwood Symphony, programmed Kurt Weill's "Little Threepenny Music," an instrumental adaptation of the main pieces from the composer's "Threepenny Opera," penned in Scored for eight wind instruments, piano, percussion, guitar and banjoa synthesizer replaced the latter two on Sundaythis tuneful suite evokes the cabaret jazz era of the s. Trombonist Colline Lee played several solo passages, both muted and open, with confident brilliance in movements two through four.
Kujawsky captured the spirit of the work with appropriate tempi, pulsating rhythms and surprise endings to several movements achieved by playing endings as if they were beginnings.
The opening and closing movements were tainted by overblown clarinet solos, played with much joie de vivre, but just too loud. Several other musicians deserve mention for outstanding solo work: Steve Ruppenthal, trumpet and flugelhorn; Victor Lee, percussion; Patricia Harrell, flute; George Yefchak, piano; Claudia Zornow, soprano and alto saxophone; Alan Hebert, tenor saxophone; Dave Silon, tuba. The musicianship approaches professional caliber at times, and is consistently above average for amateur players. Kujawsky is to be congratulated for superb programmingthere were four substantial works, each a masterpiece in the chamber music repertoire, and one led easily to the next.
Moreover, no one fumbled, stepped out of bounds or committed a personal foul. On the contrary, the action at this venue probably required more teamwork than at that slightly more popular Sunday afternoon event. The next super concert by the Redwood Symphony will take place at 3 p.
Foster City | San Mateo County Libraries
Sunday, Feb. Judging from Sunday's concert, it will be well worth seeing, and chances are good that tickets won't have to be scalped. They've got the right stuff, they're on a roll and there's no stopping them now. Choose your clich; all the positive ones apply. From the outset a question lurked: Why is this theater so full for a community orchestra performance, especially when sunny weather beckons? Having both played in and witnessed many community concerts, I am painfully aware that there are often more people on stage than in the audience.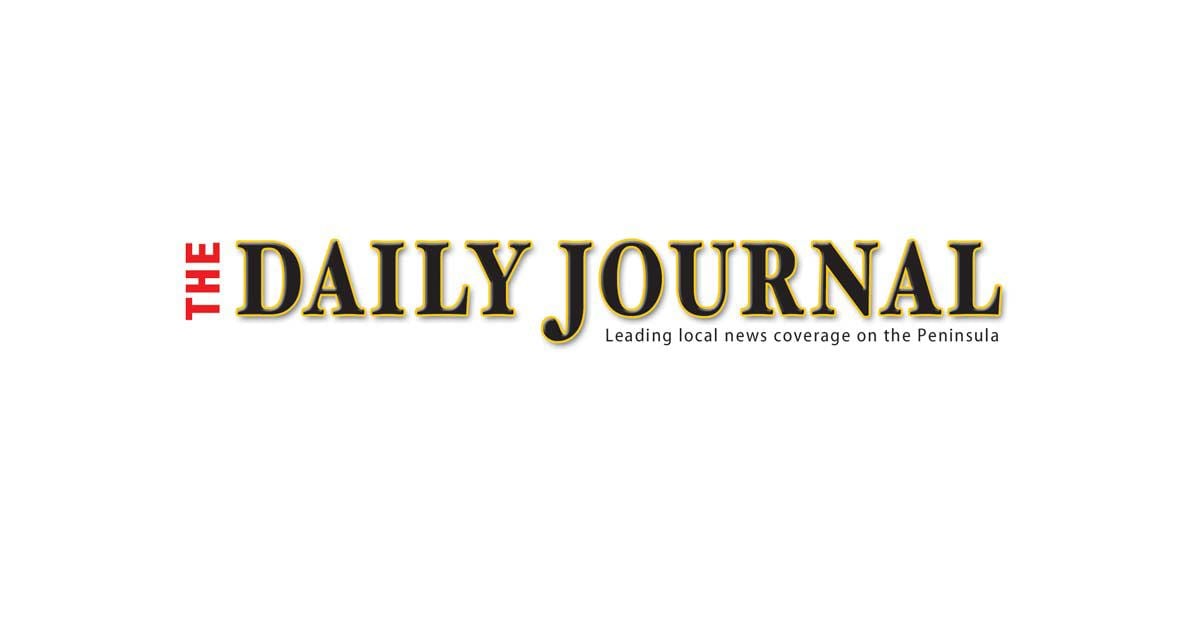 Okay, I thought, this is a large orchestra joined by a chorus of more than 50 singers, the Skyline College Choir, so multiply each performer by two friends or family members and you can account for about in the audience. Yet nearly twice that many were actually there. It consisted of a concert version of the opera La Bohme by Giacomo Puccini. Add the mass appeal of a popular opera to the Redwood Symphony's established following--perhaps that explains the clogged aisles.
Not quite.